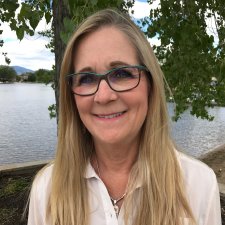 About Me & My Approach
I'm Carol Keymer
I am an adult, child and family counselor in Longmont, Colorado. I'm the objective voice you want when life becomes too difficult and you need someone to navigate you through these difficulties. I work with victims of abuse and domestic violence, people struggling with anxiety and depression, as well as families and children dealing with divorce. I take a cognitive and behavioral approach to my counseling. Which means I put a strong focus on thoughts, feelings, and behaviors. Most importantly, I care and support each person and help them find solutions for their unique situations. Together, we achieve results that lead to happy and fulfilling lives.
Individual, Family & Couples
Counseling

Divorce
Counseling
I help with the feelings and pain you may experience after a divorce.

Child
Counseling
I work with children who find it difficult to express themselves with their family.

Family
Counseling
I improve communication and resolve conflicts in struggling families.

Adult
Counseling
I meet with adults dealing with grief over the loss of a loved one or other major life changes.