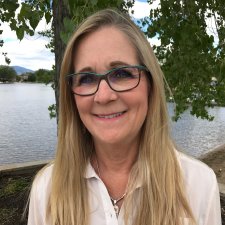 More About Learning Dynamics
Life's Difficulties
Life can often be difficult and hard. At times during our life, it may seem like there are no options and nowhere to turn. We find ourselves confused and uncertain of how we are thinking and feeling. During these times we often feel like no one understands us and/or no one cares. Life can require us to work through changes and transitions. We, as humans, are creatures of habit and like things to be stable and remain the same. So when life requires us to change, it can be difficult. We have to let go of the way things were and to create life in the new situation. Going through this process can result in a number of different feelings that can be scary and difficult to experience. At other times, life can be challenging due to difficulties in our relationships with people that we love or are important in our lives. This may be our spouse, children, parent(s), boss, teacher or friend.
Maintaining relationships and dealing with others often seems intolerable and impossible. In dealing with these or other life difficulties, we often learn to cope in unhealthy ways, through drugs, alcohol, excessive work, uncontrollable anger or feelings of desperation and despair. These coping strategies are never long term fixes. Carol Keymer's Learning Dynamics is here to help, support and develop alternative ways to resolve life's difficulties.
Carol Keymer
Carol Keymer offers counseling with children through play therapy and parenting skills. She offers family therapy and divorce counseling. Additionally, she works with victims of domestic violence and abuse. Added to her repertoire of helping and supporting people is grief counseling and counseling the elderly as well as the family members who care for them.
When working with children, adolescents and adults, Carol uses a Cognitive/Behavioral approach. This means she helps people as they are working through their difficulties to identify their thoughts, feelings and behaviors, understanding the relationship among these three things and how they are impacting their unique situation.
She believes that solutions can be identified through understanding thoughts, feelings and behaviors within ourselves and others. Carol counsels and supports people through faith (if desired), love and hope.
People who have received counseling from Carol often state they feel heard and supported. They report that their issues were addressed, solutions identified and hope restored in themselves and others.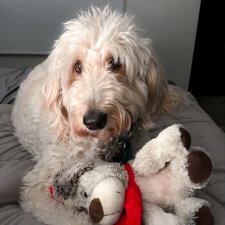 Therapy Dog
Kelly
Kelly's an adult labradoodle that provides emotional comfort and support. She's a partner in my practice, creating comfort and facilitating a trusting therapeutic relationship. For those who do not prefer her participation, Kelly's content laying unnoticed. She's hypoallergenic and doesn't shed. She's great with adults and children.
I Specialize in These
Conditions
Substance Abuse
Relationship Issues
Abuse
Depression
Trauma
Anxiety
Parenting Issues
Stress and Lifestyle Management
Parenting Issues
Grief
Family Trauma
Abandonment